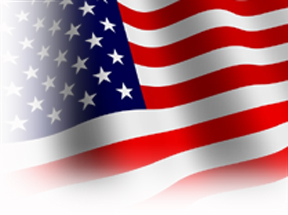 One of our Founding Fathers called today...I believed it sounded like George Washington, but then again he tends to sound a lot like Thomas Jefferson. He was in quite a lather, so I never did get a chance to ask for sure who he was. He kept wanting to speak to someone that was in charge. I told him he may as well speak to me because I really can't tell who's in charge. He explained that he feels like a dad who died and left everything to the kids in his will and then the kids turn on one another. He feels he and the other guys left a pretty good thing ( I assume he means the Constitution) and wants us all to knock off the bickering. Here is a direct quote.....
"Its soul, its climate, its equality, liberty, laws, people, and manners. My god! how little do my countrymen know what precious blessings they are in possession of, and which no other people on earth enjoy!"
I felt ashamed. Damn when he originally said this, they were still riding horseback to get anywhere. There was no real good way to communicate. They didn't have Internet, phones, electricity, indoor plumbing,(for reading the newspaper on the Lou) or Fox News. WHAT! NO FOX NEWS, CNN, CNBC....Good grief, how did they know who to vote for? Who was there to uncover and record Washington hittin' the peace pipe? I mean that cherry tree thing just came out of no where.....Yet, even in his day, they still had it better than anyone else in the world. Imagine how much better we have it now and we take it for granted.
Washington assured me he hated actual war, but he firmly believed our country needed to be war ready and very strong. He went on to re-quote a quote....( I mean I couldn't get a word in, he was so upset)
I said "ok George I really need to get going, I have a cake to bake for the picnic. Perhaps we can hook up again on the Fourth of July or something. I will spread the word that you are very upset and don't really care for the direction we are going. If you still need to talk, please call my mother. She has some very strong opinions and would love to hear from you. I will spread the word of what you trying to remind me"