Well Thursday FINALLY the sun came out. We were so so happy. We went out around 10 am and most did not come back in until seven that evening. We skipped going out to dinner just so every ounce of sunshine could be absorbed. Taylor and I came in around five because she said she wanted a nap. I never thought I would hear those words come out of her mouth.
Not much to report except, sand, surf, sun and fun!

We planted us a tator in the sand.

We swam.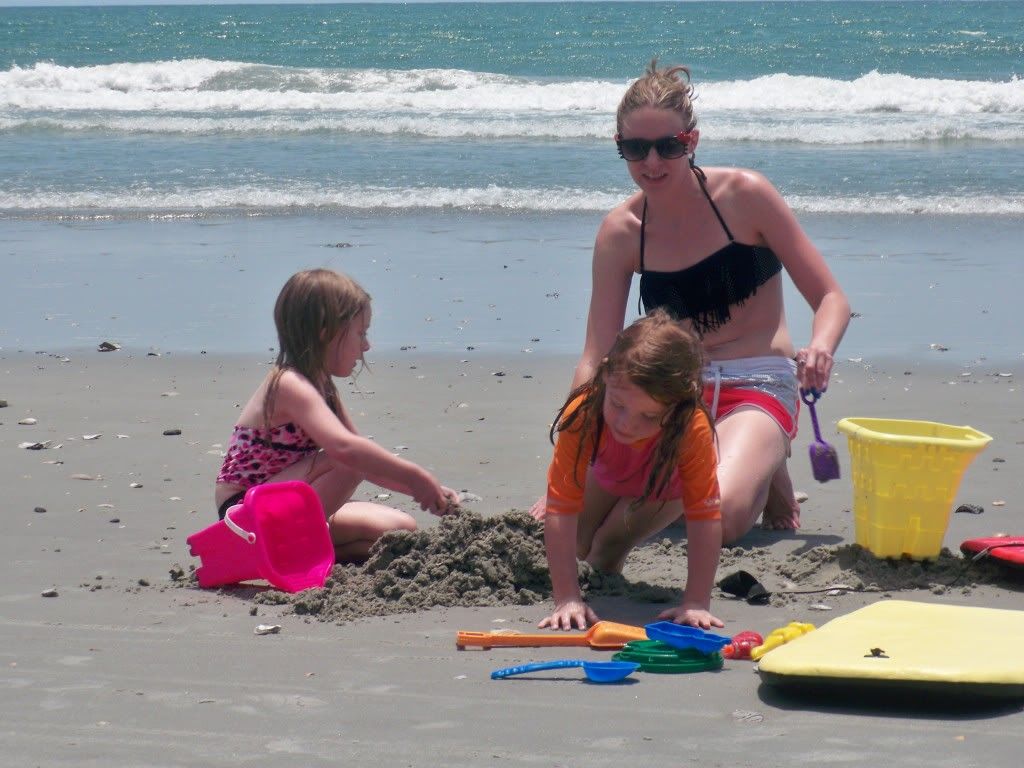 We made new friends. This little girl wanted her picture taken so Tay would remember her FOREVER.
Only one more day of fun in the sun....it's been great!